Ejura (Ashanti Region) – The Chief of Miminaso near Ejura in the Ashanti region is being investigated by the Ejura District Police Command for allegedly helping nomadic herdsmen to commit a string of armed robberies in the region.
Nana Obiri Yeboah who has refuted the allegation is being accused of misleading the local traditional authority about the presence of the nomads and doing nothing to stop them.
This comes after the arrest of two nomadic herdsmen suspected to be involved in the killing of a police officer.
Activities of nomadic herdsmen have been banned within the Ejura enclave for the protection of farmlands.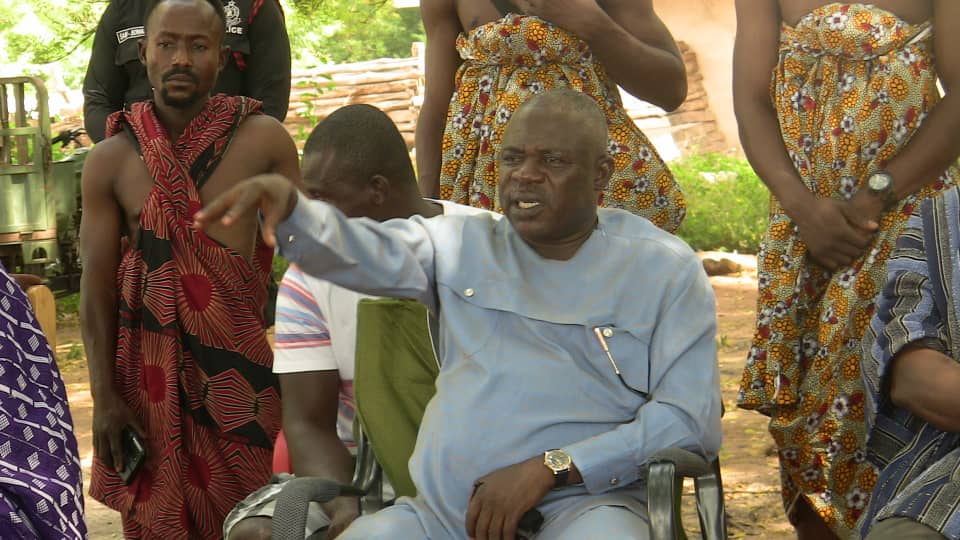 The Chief of Miminaso, Nana Obiri Yeboah however, is alleged to have flouted a directive of the traditional authority by giving the herdsmen land for their activities.
After some residents found the herdsmen with assault rifles, there were increased calls on the chief to deal with the problem.
Ejurahene, Barima Osei Hwedie II, as part of efforts to restore calm following the shooting of a police officer, went on a fact-finding mission with security agencies in the area.
At a public forum, some residents accused the nomadic herdsmen of the robberies, claiming they are emboldened by the support from Nana Obiri Yeboah.
"One of these nomadic herdsmen brought his mobile phone for me to charge, I saw a video of him and three others holding AK47 guns in a bush, I later saw them on my farm after some months holding the same guns, I informed the authorities in the community but they failed to act upon it", a resident said.
The Chief of Ejura Traditional Area, Barima Osei Hwedie II, revealed the Miminaso Chief has severally refuted claims of the presence of the herdsmen in the area.
"A traditional leader who does not seek the interest of his people and mislead the traditional council cannot be allowed to rule. We have given the herdsmen just a week to leave this place", he emphasized.
He further encouraged the youth in the area to be security conscious.
Nana Obiri Yeboah has since been destooled and reported to the police for further investigations.
Meanwhile, one person has been arrested in connection with the killing of the policeman.
The suspect, Salifu Adams is believed to be part of the group terrorizing persons at Miminaso and Nyamebekyere.