The Youth Action Movement of the Planned Parenthood Association of Ghana (PPAG-YAM) has laid emphasis on menstrual health as a right for girls just as the right to education and life.
According to the group, it is time men shied away from old stereotypes in society as part of efforts to demystify menstruation and its related health matters.
A nursing officer and a chairperson of the Koforidua branch of the PPAG, Faustina Kyei Baffuor, says, menstrual practices are still clouded by socio-cultural and religious constraints in Ghana and this accentuates the need for adequate menstrual hygiene education.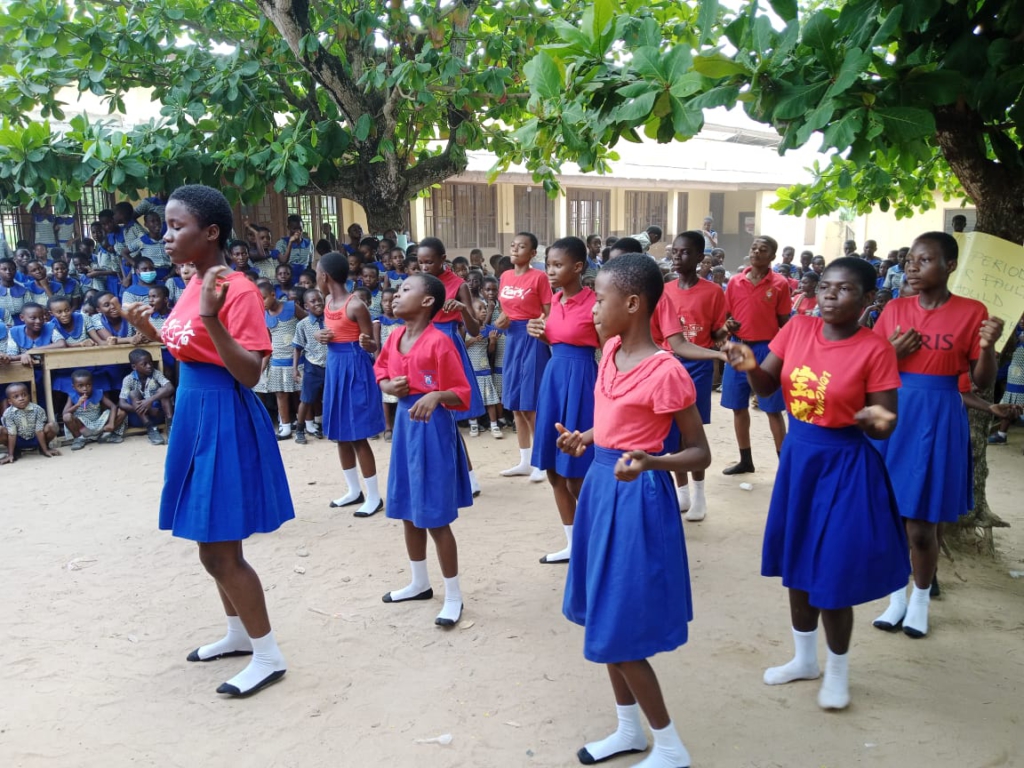 According to her, the effects of stigmatisation associated with menstrual hygiene have accounted for school absenteeism, ill-health, and low self-confidence among others on the adolescent girl.
She was speaking at a sensitisation programme for students of Seventh-day Adventist Basic School at Koforidua-Asokore in the Eastern Region.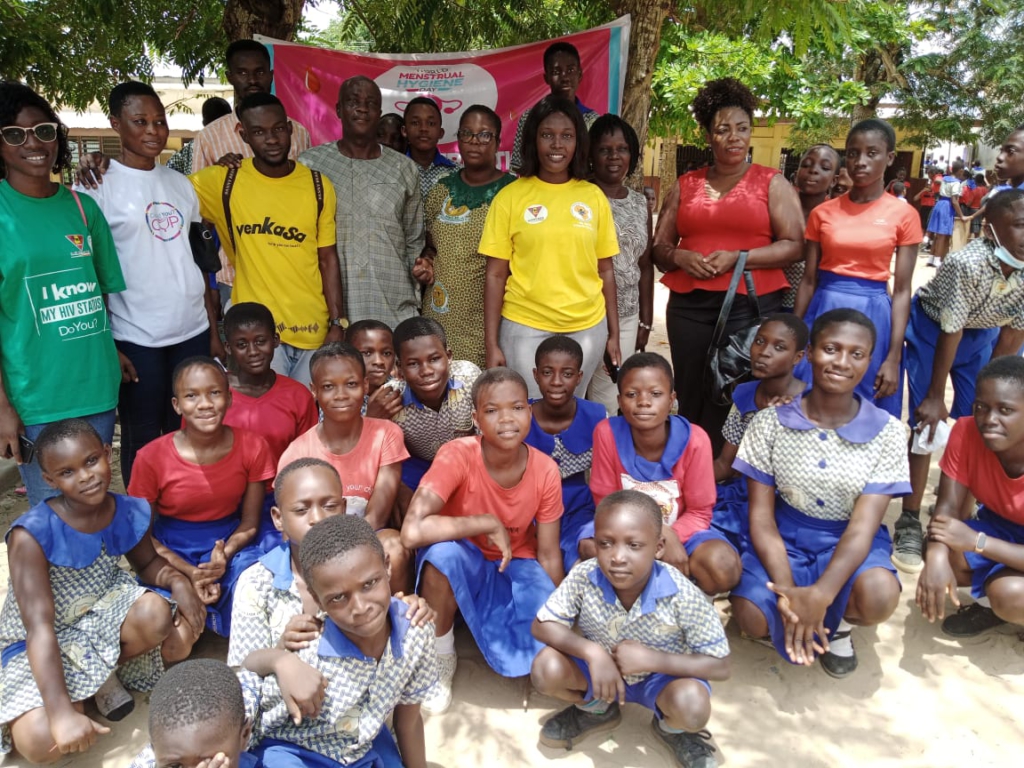 The outreach programme, which was in collaboration with the New Juaben North School Health Education Programme (SHEP) of the Ghana Education Service, was under the theme, 'Making menstruation a normal fact of life by 2030.'
As part of the programme, the group distributed dozens of sanitary pads to school going girls who could not afford to purchase the product.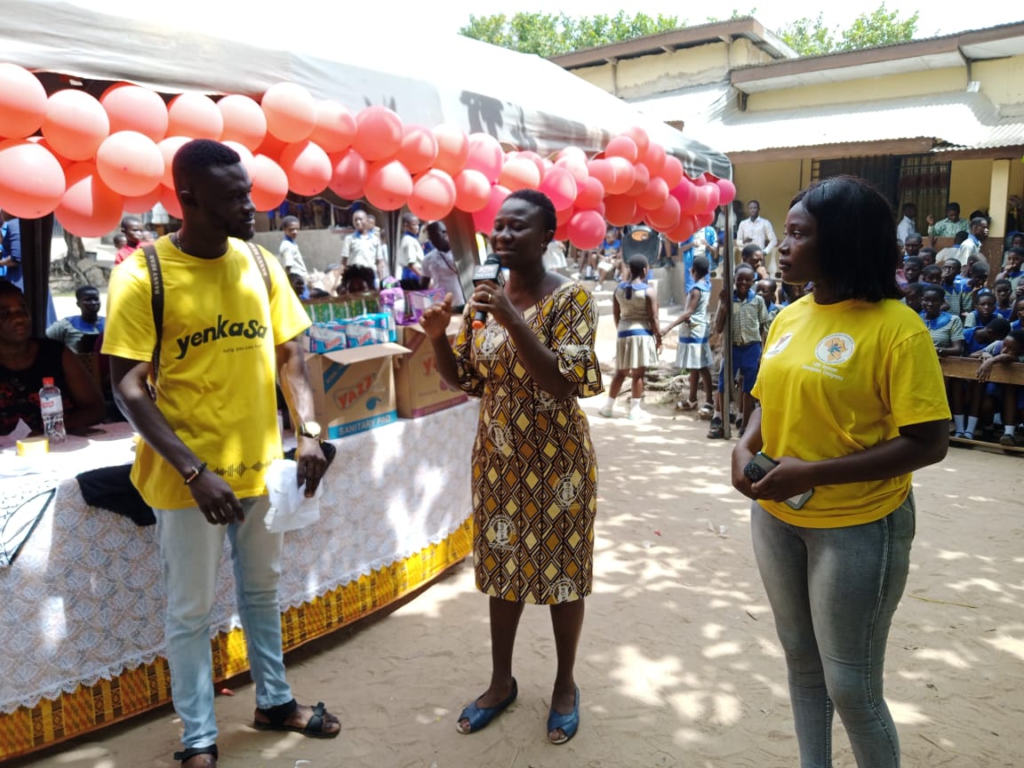 "Our target is to educate the young people on menstrual health management practices and the stigma surrounding it. A lot comes to play when girls refuse to go to school because they fear they will stain themselves. We also targeted the young boys because usually, they are the people who stigmatize the girls," she explained.
A chairperson of the Youth Action Movement, Nancy Kumah Boateng, told JoyNews there is an urgent need for investment by the government and partners to keep the girl child healthy and in school.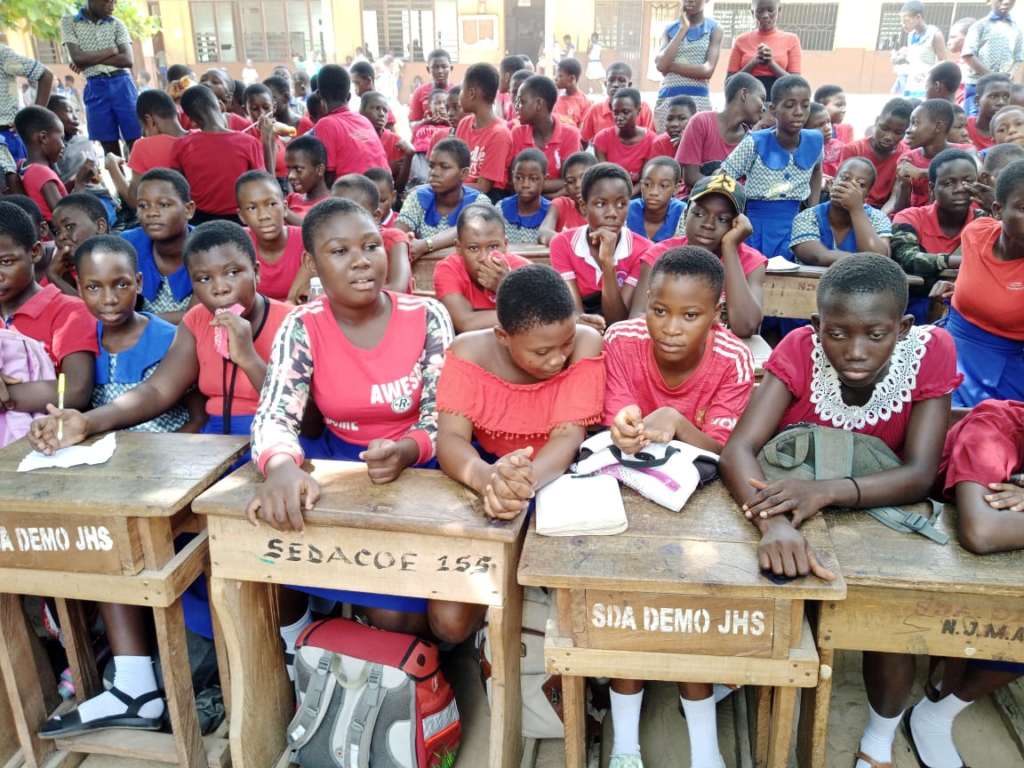 Ms. Kumah Boateng said issues about health is paramount because they impact meaningfully on the ability to learn and keep girls in school.
"As a country, we need to be concerned about the girl child and be motivated to take actions to help them achieve their dreams in life. We must all make a conscious effort to provide the necessary assistance to promote the menstrual health and hygiene in our schools and educational institutions,'' she advised
A member of the PPAG, Evelyn Yaa Sosu said the outreach programme will be extended to many more schools, especially schools in rural communities in the Eastern Region.
She, however, appealed to philanthropists and charitable organizations to contribute to the success of the programmes by donating sanitary pads for onward distribution to these schools.
The Youth Action Movement–Ghana (YAM) is the youth wing of PPAG.
The group advocates positive sexual and reproductive health and rights among young people in Ghana.