Wesley Girls SHS have suffered a shocking defeat at the one-eighth stage of the National Science and Maths Quiz.
This is the first time ever that the Cape Coast school has failed to win a contest in the one-eighth stage since 2014.
The defeat also means Wey Gey Hey will battle for a spot in next year's tournament from the regional qualifiers, also for the first time ever.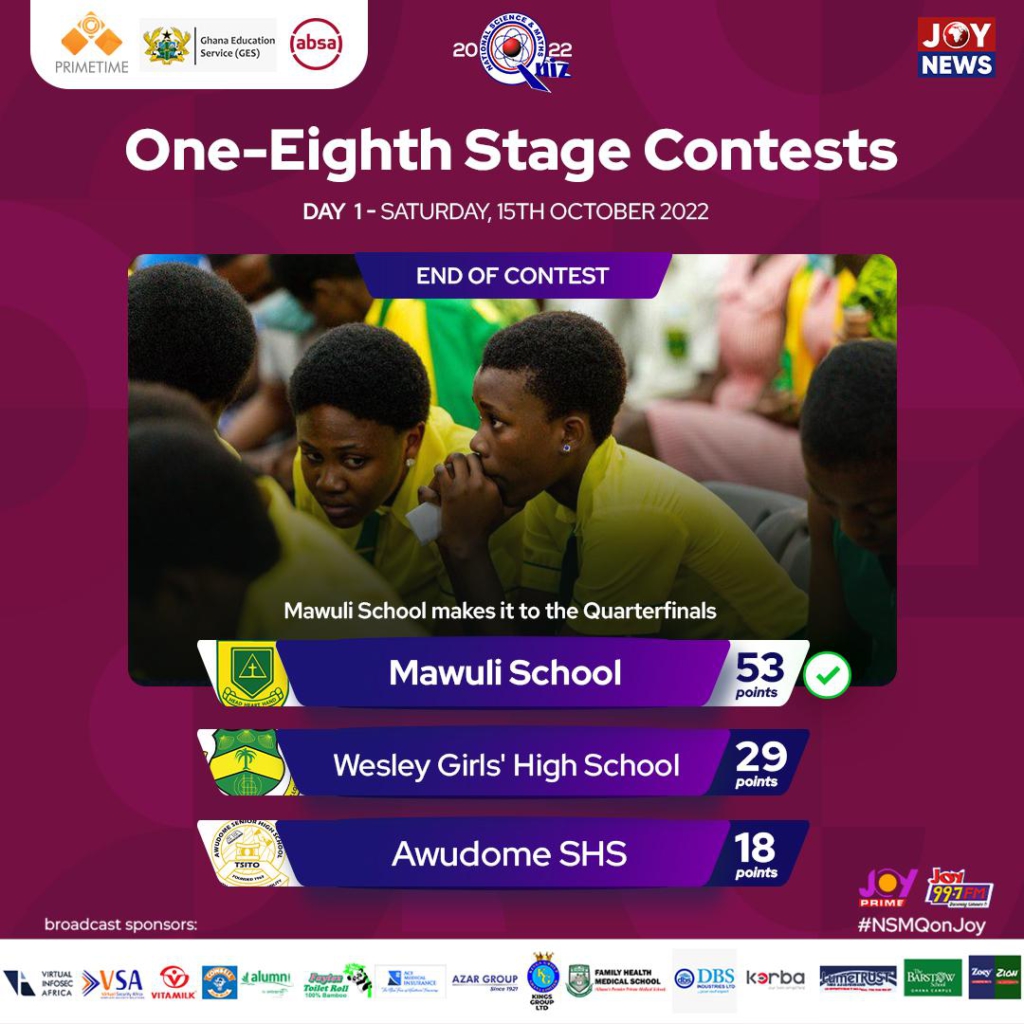 It was always coming. The performance of the Central Region favourites has dipped in recent years—putting into question the tag of "favourites."
When they were drawn against Mawuli School from Ho who are looking to redeem their image after successive poor runs which followed strong campaigns, pundits predicted an all-or-nothing contest for both schools.
In the end, it was the Volta Region school which wanted it most.
Mawuli is seeded and Wey Gey Hey is eliminated.
It's over! Tears were shed, but go they must—there's no redemption for losing schools.
A poor showing over the recent years may have landed them where they are, and they have to make up for it in the regionals next year.