The National Union of Ghana Students (NUGS) has announced it is setting up a five-member independent committee of inquiry to investigate the riot at Kumasi Islamic Senior High School.
In addition to this, the Union says it would petition the Education Committee of Parliament to also assist in investigations over the matter.
"In the meantime, the President of the Union will lead a delegation to the School to ascertain wholly the substance of the matter immediately," a statement issued on Monday, June 13 said.
At least 25 students of the Islamic SHS were hospitalised on Monday, following a clash between irate students and a crowd-control Police team.
The students were protesting pedestrian knockdowns involving some students and teachers of the School.
The Police are reported to have used pepper spray and fired warning shots in an attempt to disperse the students.
"It was further established that even though nobody was hit by a bullet, the Police handling of the incident was poor and fell short of our standard operating procedure on crowd control," the Police administration said in a statement after its preliminary investigations.
The Ghana Police Service has since interdicted some top officials in the jurisdiction including the removal of the Deputy Regional Police Commander, DCOP Kwasi Akomeah-Apraku.
He was acting as the Ashanti Regional Police Commander at the time of the chaos.
Two other Police officers have been interdicted to allow for investigations to take place.
"While we take bold steps to defend our students, we would like to urge all affected students to be calm and resolute. We are also trusting fully, the investigative unit of the Ghana Police Service to swiftly probe the events and bring such details to light.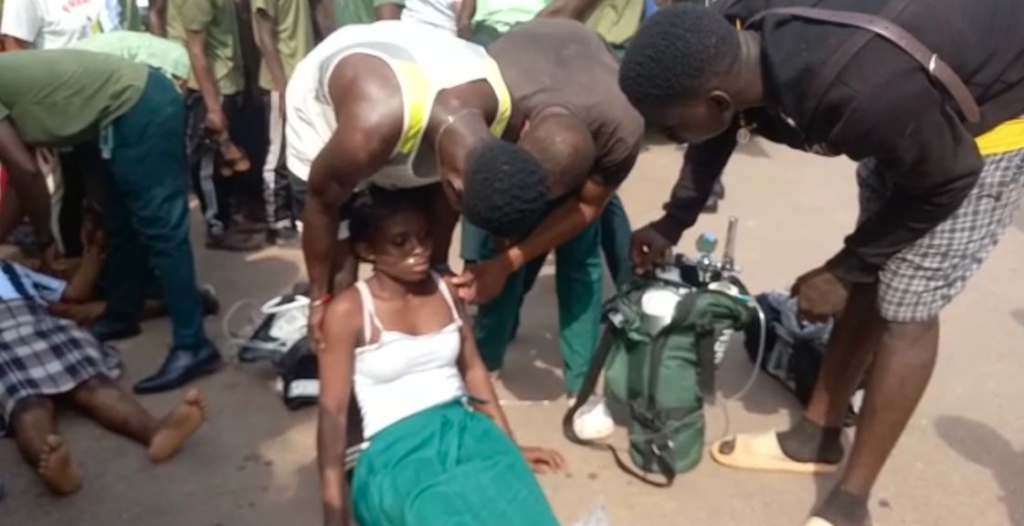 "That notwithstanding, we may have the patience for full report and details but we may not have the patience on anything that threatens the safety and security of our students. Let it be made known that our patience has a gauge," NUGS added.
Meanwhile, the Education Ministry has also launched an investigation into the matter.
Deputy Education Minister, John Ntim Fordjuor, says the ministry will investigate the clash and institute appropriate measures.
"Every incident that occurs in every institution under the Ministry and GES, however minor it is, deserve attention; deserves looking into perhaps if there are some lessons going forward.
"And so on that premise, we are interested to know and to ascertain the facts beyond what we have seen if there are some underlining matters that need to be addressed so that we just don't gross over the incident here," he said.